Koskikeskus put an end to paperwork
Koskikeskus is a shopping centre located in Tampere, Finland, owned and managed by Citycon. Citycon's mission is to offer the best retail space and everyday shopping experiences in urban centres in Finland, Sweden, Norway, Estonia and Denmark.
The company is a leading owner, manager, and developer of urban grocery-anchored shopping centres in the Nordic and Baltic regions.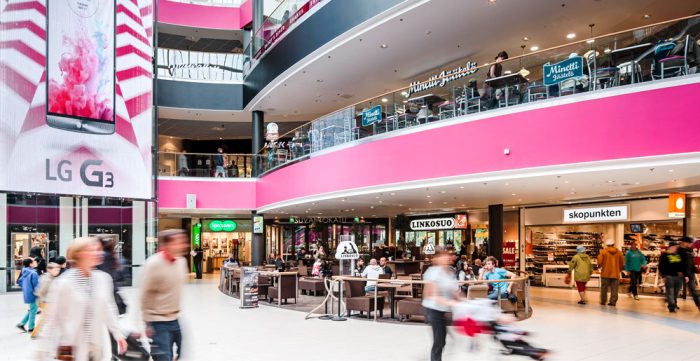 Problem
Koskikeskus has outsourced key management to service providers such as locksmiths and security companies. Delivering access control fobs to tenants has been an exhausting process that involves sending emails, filling out paper forms and filing them. On top of that, tenants have had to retrieve the key fobs from a control room.
The very idea that we would go back the way things were
seems unthinkable.

– Mika Tanskanen, Property manager / Koskikeskus
Solution
To solve some of these issues, Koskikeskus started using LokiTime Key Management. The feedback has been so positive that they are currently considering expanding the service to Citycon's other locations.
"Due to the introduction of a more efficient and paper-free process, key control has become much quicker and easier. By using LokiTime, we have been able to significantly improve the quality of our customer service to our tenants. It has also meant quite substantial savings in working hours compared to using a manual issuance process. The tenants don't have to fetch the access control fobs from the control room anymore because the security guard can deliver the keys straight to the tenant and get a signature on the spot" says Mika Tanskanen, the Property Manager of Koskikeskus.
A key part of Citycon's strategy is to be active in finding new ways to improve customer satisfaction and utilize digital services. According to Mika, LokiTime Key Management meets this goal well. "The very idea that we would go back to the way things were seems unthinkable."
Mika also gives credit to Sowellus for the overall cooperation in general. "The collaboration has been nice and smooth. Sowellus have understood the customer's business and needs well and have been able to provide solutions to meet them. I can highly recommend LokiTime to other operatives and, in fact, I already have."
---
Customer benefits
• Improved customer service and customer experience
• Cutting costs in working hours
• No more paperwork
• More efficient processes
• Unified information on all the keys and offices in digital format.
---
For more information, please contact:
Mika Tanskanen
Property manager / Koskikeskus
+358 (0)50 428 0972
mika.tanskanen(at)citycon.com