Kruunuasunnot unified their key management practices
We spoke with Eero Puranen, the Property Manager of Kruunuasunnot Oy, and Pirkko Hietamies, the Real Estate Secretary, about their experiences of using LokiTime. Kruunuasunnot Oy builds, leases and develops quality housing in 19 locations around Finland. The activities also include the provision of housing rental and management services. Kruunuasunnot have been controlling their keys with LokiTime since June 2018.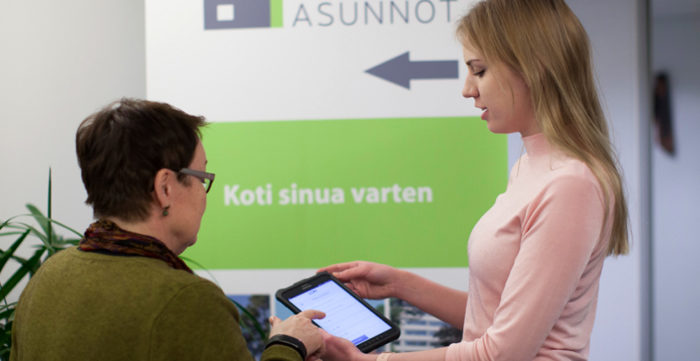 How has Kruunuasunnot utilized LokiTime?
"LokiTime is in shared use between our employees and local locksmiths and service providers nationwide. Information on all the keys and agreements is stored in a cloud, and accessible to all parties at all times. LokiTime serves our needs well.
We no longer have to use old locking programs to manage our keys. Now all the keys are managed with LokiTime", says Pirkko.
What kind of feedback would you give about the service?
"This software is truly made for the users. The usability is good, and the maintenance costs are reasonable – what else would you expect from good software?", says Eero.
---
Customer benefits
• Independence from locking programs
• Information on all the keys and agreements is stored in a cloud and accessible to all parties
• A unified process for key management
• Improved operational efficiency
---
For more information, please contact:
Eero Puranen
Property manager / Kruunuasunnot Oy
+358 20 734 2966
eero.puranen(at)kruunuasunnot.fi