A functional solution was found for Tapiolan Lämpö's key control
The Tapiolan Lämpö Group includes several companies offering property management and maintenance services in the Helsinki metropolitan area. Many of these companies need a flexible and adjustable system to manage their keys, so the Group decided to adopt LokiTime.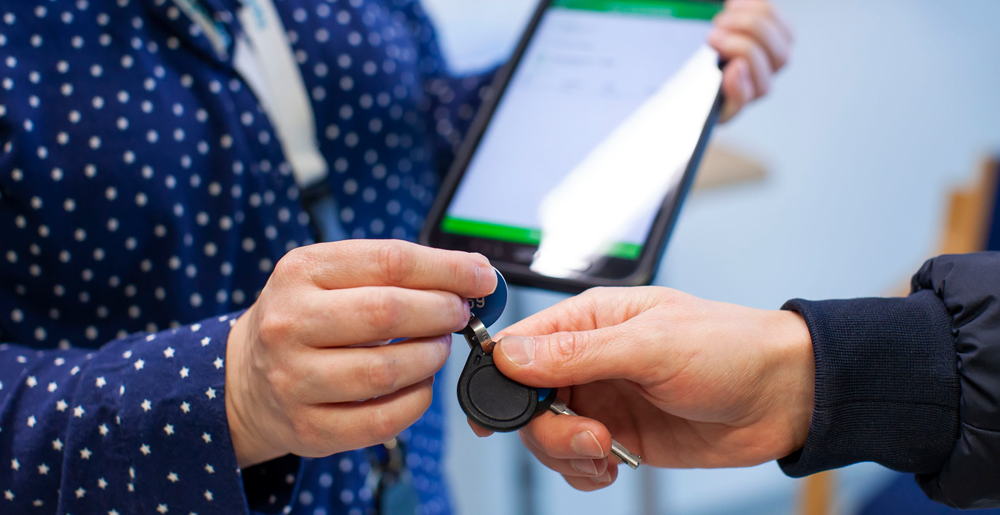 Before LokiTime, Tapiolan Lämpö was using a program they had developed themselves to lend out master and maintenance keys. The program was difficult and did not make upkeep or adding other keys to the program possible. LokiTime was chosen to be the new key control system due to its flexibility: LokiTime offers many opportunities and can be adjusted a great deal to meet the Group's own needs.
"We decided on LokiTime because it has many opportunities and we can adjust and develop the system a lot ourselves. We had been talking to Sowellus for several years before we made the decision and, from the very beginning, they have had a development-oriented mindset towards our needs," says Kirsi Laiho, development manager at Tapiolan Lämpö.
Making the most of LokiTime
In addition to keys, Tapiolan Lämpö uses LokiTime to lend out parking permits and remote controls, for example. The Group is considering new ways to get even more out of LokiTime – they are endeavouring to add all possible keys and lendable items to the registry.
I recommend LokiTime for the management of all kinds of keys and other items. Kirsi Laiho, Development manager / Tapiolan Lämpö Group
LokiTime has brought efficiency and precision to key management: when several keys can be lent out simultaneously, significantly less time is lost. Tapiolan Lämpö has also added RFID tags to their most important keys, which make it easy and quick to make sure that the right key is borrowed and returned.
Keys stay safe and information stays up to date
The key control system has also made it easier to coordinate between the many companies of the Group. If a customer comes to the wrong place to pick up a key, it is easy to check the key's actual location with the key registry.
"The automatic message that goes out when a key is not returned in time is also one of the benefits of LokiTime. It immediately gives the customer a reminder and makes key control easier. If there are a lot of keys, sending out reminders by hand is a horribly big job. The automatic message helps us get more keys back," says Laiho.
A good system should be recommended to others as well!
"I recommend LokiTime for the management of all kinds of keys and other items. Once all your keys have been registered in the program, it makes life much easier," says Laiho.
For more information, please contact:
Kirsi Laiho
Development manager
0207505361
kirsi.laiho@tl-konserni.fi